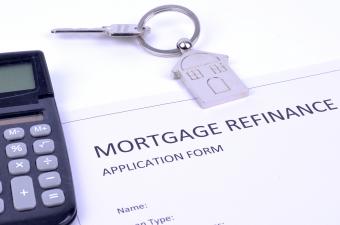 Refinancing a second mortgage is typically much easier than refinancing a first mortgage and may result in a lower interest rate. Refinance your equity loan or line of credit in order to save money over the life of the loan or get cash back to fund home improvements or use for other purposes.
Follow These Steps
If you are not sure exactly how to refinance a second mortgage, the step-by-step instructions shown below should help:
Step One:
Determine whether or not refinancing is in your best interests financially. What financial benefit will come from refinancing? Your interest rate should drop, even if your main purpose is to refinance the second mortgage to obtain some extra cash to pay off high interest debt.
Examine two scenarios: (1) your financial position as it stands now and (2) your financial position if the second mortgage is refinanced. If you refinance the second mortgage, how much more money will you have available to pay bills or save? Refinancing your second mortgage will take some effort and may include additional fees, so make sure that the refinance will be financially advantageous.
If your main goal for refinancing is to pay off other debt, use BankRate's mortgage debt consolidation calculator to find out if a refinance is a good option.
Step Two:
Make sure you are in a good financial position. Start by pulling your credit report. If you find any mistakes, dispute them immediately. If there is negative information on your report that may be dragging down your credit score, do your best to get it fixed.
Why does this matter? While you probably already know that lenders base their decision on whether or not to approve a second mortgage partly on the applicant's credit score, what you may not know is that many lenders base the interest rate the borrower receives largely on creditworthiness. Something as simple as one error on your credit report can increase your approved interest rate dramatically.
Review your credit report annually for free at AnnualCreditReport.com.
Step Three:
Find at least three lenders who can offer you information on how to refinance a second mortgage using one of their programs. Get rate information and details about loan terms and lending fees.
Start with the lender that currently holds your second mortgage. Find out if your lender is willing to refinance the second mortgage at a lower interest rate and what fees will be involved. Ask if closing costs are required; second mortgages are different from primary mortgages because there are not always closing costs involved.
Review interest rates and fees from at least two other lenders before proceeding with a refinance through your current lender. Here are a few suggestions of where to start:
Quicken Loans compares the rates of several lenders based on the information you provide. Keep in mind this does not guarantee the lowest interest rate available overall, but rather the best interest rate available among lenders participating with Quicken.
US Bank is a popular choice, offering a variety of refinancing options and local branches throughout the United States. Interest rates are competitive with this lender.
Wells Fargo is another popular choice, also with local branches scattered throughout the States. This lender is a good option for borrowers with varying credit scores.
Credit union members should check the interest rates offered through their credit unions, as these are typically (but not always) lower than other lenders.
Step Four:
Use your findings to decide upon which second mortgage refinance is best for your situation. The offered interest rate should not be your sole consideration. Ask about fees, closing costs, prepayment penalties, and any other factors that may sway your decision.
Do not apply for a second mortgage refinance with every lender your review; instead, you can ask for a prequalification which does not include a review of your credit report (but also does not get you a tangible loan approval). This is the time to ask any questions you have and to avoid signing any loan documents until you have made your decision regarding which lender to use.
Applying for the second mortgage refinance is generally nowhere near as intensive as applying for a primary mortgage, but do anticipate spending some time filling out the application and providing additional information. In some instances, a lender may require a home appraisal prior to final approval.
Step Five:
After applying for the loan, receiving approval, and obtaining the loan paperwork, read through everything completely before signing and returning the paperwork. Depending on the lender, you may walk into a local branch to sign the paperwork, or the paperwork might be sent to your home, or you may be asked to go to another office (such as an attorney or title company) to complete the paperwork. Regardless of the location, take your time in reviewing the documents and do not sign if there is anything you don't understand or if there are items within the documents that you did not originally agree upon.
If all the documents appear to be in order, sign where indicated and return the documents without delay. If the documents were sent to your home, be sure to return them using the provided envelope.
Step Six:
Your lender will let you know how long it will take to pay off your original second mortgage. If you are also receiving cash out from this refinance, this is another instance where the timetable depends upon the lender. In some instance you might receive the check(s) right away, or the funds might be deposited into an account, or there may be a delay while the signed paperwork is processed. This is something your lender can explain to you.
Do not stop making payments to your original second mortgage until you have confirmation that it has been paid off.
Additional Second Mortgage Refinance Tips
Now that you know how to refinance, here are some refinancing tips that will help you through the process for a second mortgage:
Try to negotiate with the lender to see if some of the fees associated with your refinance, such as the appraisal and title fee, can be waived.
Do not accept the first loan offer that you receive. Instead, take time to shop around and make comparisons.
Get the lowest interest rate possible. The more interest you pay, the more your monthly payment will be.