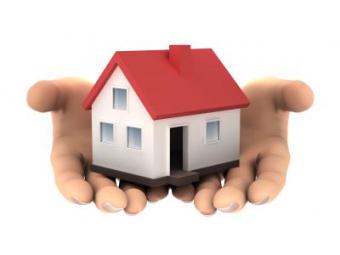 At some point after obtaining a mortgage broker's license, some licensees begin to wonder how to start a mortgage company. Instead of making a percentage of a commission, the licensee knows he or she could be making much more.
Begin With a License
From the beginning, the first step is, of course, the license. If you don't have one yet, that should be the first priority. Rules for obtaining a mortgage broker's license differ from state to state. Visit your state's official government website to learn the unique rules.
With the license in hand, there are two basic ways to start a mortgage company. One of those is to start a net branch. The other is to start an independent mortgage company from scratch. Of these, the first option is the easiest and least expensive. There are advantages and disadvantages of each route.
The Net Branch
The net branch is a distinct business; however, it is established under an existing mortgage company. The advantages of working under a larger corporation are numerous.
Advantages
Back office support already in place.
Reputation, credibility, recognition and power of a brand name.
Policies and procedures in place.
Ongoing support and advice when you need it.
Powerful network already established.
Relationships with banks are already established.
Can operate a net branch with only one or two people.
Can operate a net branch from home office if desired.
Disadvantages
Less commission than if you were independent. Imagine 100% commission for an independent broker as opposed to 70% for the net branch broker. However, both sums are much larger than non-owners would make.
Must follow established policies and procedures of the parent company.
Don't always get the "final say."
The Independent Mortgage Brokerage
The overwhelming advantage of the independent mortgage office is that the owner receives the full commission for the loan. It does not have to be split. Start by creating a check list with each step clearly written down toward the ultimate goal. Check them off as each is accomplished.
To start an independent office from scratch involves all the usual hurdles to starting any business. Decide on a name. Set up the legal structure, whether it will be a Sub Chapter S Corporation, Partnership or another structure. Choose a location. Rent an office in a high visibility setting, or operate from a home office if you plan to meet clients in their homes. Print signage, business cards and letterhead. Take care of accounting, office supplies and staffing.
Attend to the mortgage brokerage end of the business. Establish relationships with banks and wholesale lenders you plan to do business with. The more lenders you have, the more loan products you can offer clients. Cultivate relationships and partnerships with vendors, including an appraiser, credit report vendor and a title/escrow settlement service provider. Develop and implement a marketing strategy to obtain clients. Build your reputation, trust and brand image.
Advantages
Keep the full commission.
Set your own policies, procedures and rules.
Pride of independence and sense of accomplishment.
Make commission from loans closed by agents you hire and train.
Ability to grow.
Disadvantages
It's not easy to cultivate relationships with wholesale lenders; each has their own approval process.
It will take time to establish your brand and to build trust.
No established support network.
The staff you hire and train may become your future competition.
Time-consuming tasks include: administration, marketing, auditing, accounting, hiring a processor and secretarial staff, training, lead generation, courting clients, networking and cultivating relationships with bankers. All of this takes time away from getting clients and closing loans.
How to Start a Mortgage Company
As you begin to think about how to start a mortgage company, you discover the many pieces of the puzzle that need to be put together. The main thing to keep in mind is that others have done it and so can you. The rewards of owning your own mortgage company will make the work seem well worth it in the end.