How to Use Wells Fargo's Home Rate Calculator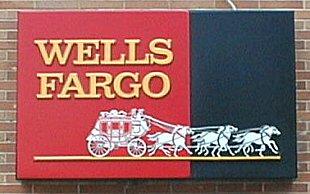 The various online Wells Fargo Co. home mortgage rate calculators can give potential homebuyers fairly reliable estimates of possible payments, in addition to assisting people who are mulling over the idea of refinancing their mortgage loan.
Various Online Wells Fargo Co. Home Mortgage Rate Calculators
Wells Fargo offers these calculators to customers online, but if you have trouble accessing or understanding any of the calculators you can contact a representative over the phone or at any local Wells Fargo branch. These calculators are designed to be easy to use, so most people are able to breeze through them without any problem.
Homebuying Calculators
There is more than one online calculator associated with purchasing a home:
The Renting versus Buying Calculator helps potential applicants to determine if buying a home is financially feasible when compared to what they already pay in rent. To fill out this calculator you will need the following information handy:

The amount of money you pay in rent and renter's insurance
The amount of money you anticipate paying for your home
An approximation of property taxes and closing costs on the mortgage
Other factors should be taken into consideration beyond what this calculator can tell you. The amount of tax deductions you earn from paying interest on a mortgage payment and the equity you can build up in a home are two examples of further circumstances you should consider when deciding whether to buy a home or continue to rent.
The Affordability Calculator gives you an idea of the amount of money you can afford to buy a home with based on the following factors:

Your monthly income
Your monthly financial obligations
The amount of money you want to borrow
The estimated property taxes and insurance associated with the mortgage
Remember that a lender deciding that you can afford a certain mortgage payment should not finalize your decision. You should always crunch the numbers and decide for yourself if you can handle the proposed loan payment comfortably.
The Amortization Calculator gives you a relatively accurate figure of what your monthly payment will be based on:

The amount of the mortgage loan
The appraised value of the home
The interest rate of the mortgage loan
The amount of property taxes and homeowners insurance
This calculator is particularly useful because it takes into consideration the entire monthly payment, otherwise known as PITI: Property, Interest, Taxes, and Insurance.
Refinancing Calculators
Wells Fargo offers a comprehensive refinancing calculator which will let you know if you would actually save money refinancing or if you would be better off to keep your current loan. The information you will need to fill out the calculator includes:
The details of your current loan:

Interest rate
Original amount of the loan
The number of years you have already paid on the loan

The details of the refinance loan:

Interest rate
Closing costs
The amount of years the loan will be amortized for
Details regarding the property:

The value of the home
The cost of property taxes and homeowners insurance
Remember that refinancing often involves closing costs, so these must be taken into consideration when figuring out the total cost of a new loan.
Calculators Are Not Applications
Filling out an application is merely regarding as an educational tool to assist you in making a financial decision. If you want to actually apply for a mortgage loan through Wells Fargo, visit their mortgage website.